A new space to break old rules
Your membership works for you the way you need it to. Flexible work space options for private or dedicated space, full time or part time open Coworking space, and meeting rooms. Your office when you need it, the way you want it and more.
Simple All-Inclusive Pricing
All-Inclusive is straightforward thinking: all the frills at one price.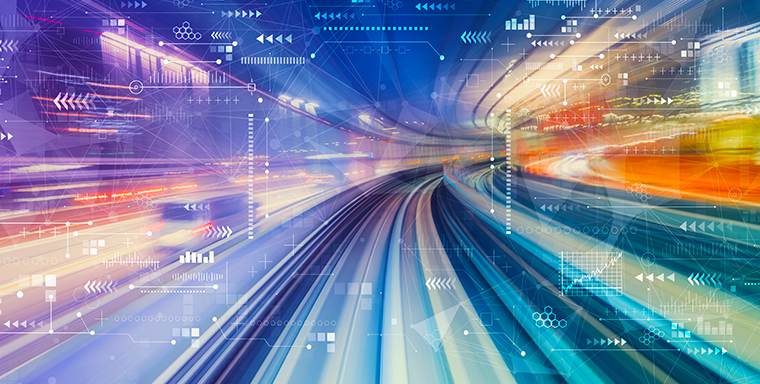 High Speed Secure WIFI
Experience reliable, fast and secure internet. Work and surf stress-free.
Unlimited Meeting Room Usage
Meet whenever and wherever you need. All meeting room time and types are included
Free Parking*
No garages or meters involved. Just ample, free parking.
Unlimited B&W Printing
We all need to print now and then. Included is free unlimited B&W printing. Enjoy!
Store Discount**
Great savings just got better! Get an additional 10% off all in-store products and services as a Staples Coworking member.
*Free parking does not include Government Center Boston. **Some exclusions apply. Discounts are only available in coworking locations.
Your perfect workspace awaits
Find a space that is perfect for the way you want to work -- when you want to work, that's up to you.
Discover where to work
some time

or all the time.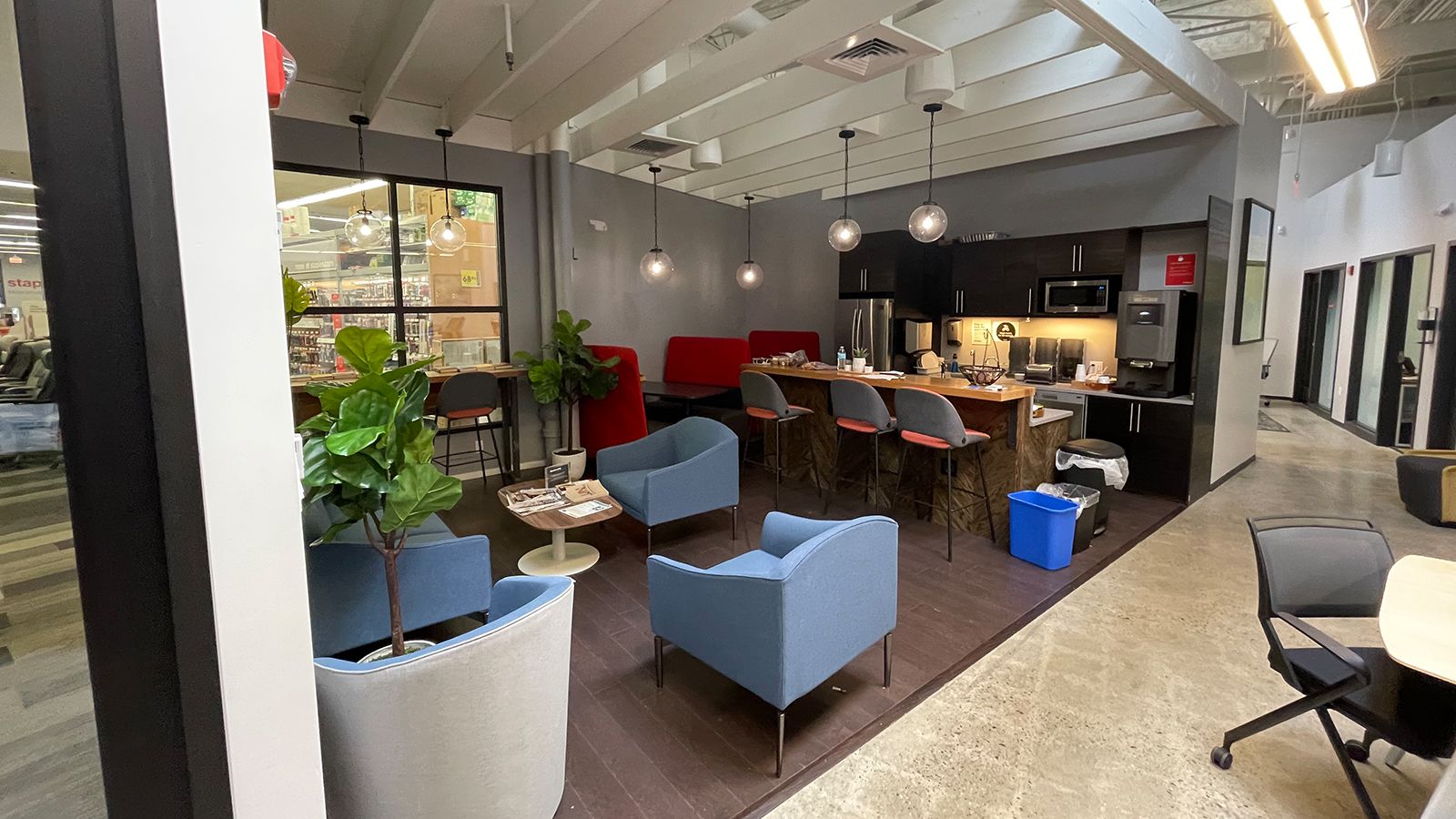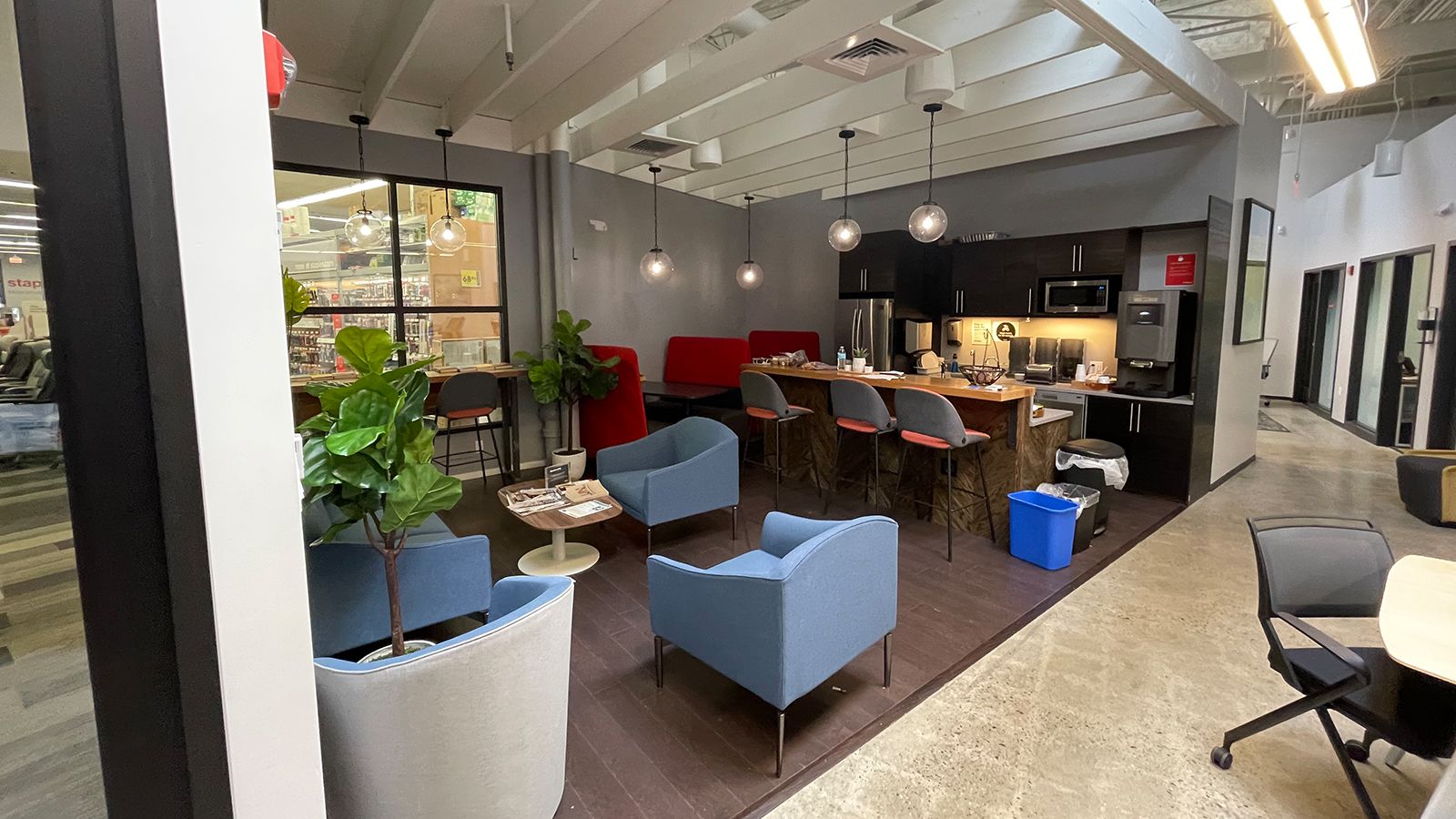 What members are saying about Staples Coworking.
Great co-working space! I think Staples Coworking is one of the best value and most competitive in the industry. Carol is super nice and helpful!
Staff is accommodating beyond the need for office mail/space; includes coffee, TSA membership, network platform and just a well furnished meeting/connect location. It's a place that values thinkers and builders. Thank you Staples! May more towns and cities of Massachusetts get Staples Coworking!
My wife and I had the need for a co-working space close to our son's summer camp, and the Staples Coworking was the perfect solution. Shan Achhiwala was tremendously informative and helpful. He answered all of our questions about the space, and then once we began using the space this summer he provided a superior level of guidance and support. Overall it was a fantastic experience that fit our needs exactly, and Shan's care and dedication to his clients is unsurpassed. Many thanks, Shan!
This is a fantastic Coworking space in Danvers. It had the right lighting, quiet and desk space for my time there. Kenny, the Studio manager, was very helpful in getting me up and running quickly. Thank you!
The Staples Coworking is a great place to work. I rented an office there for a couple of months and the space was nice, clean and quiet. Frank who runs the place is great and the coffee is good too!
This place has everything I need. Clean, multiple places to work, have private calls, and meetings. Kenny the Coworking Manager is super helpful and knowledgeable.
This is an excellent alternative to working from home and (for me) lends itself to focused boosts of creativity and getting things done. Superior service, cleanliness and offerings too. Shan, the Coworking Manager is the BEST and ready to help whenever I need anything. Thank you Shan! I'm very pleased. A win-win!